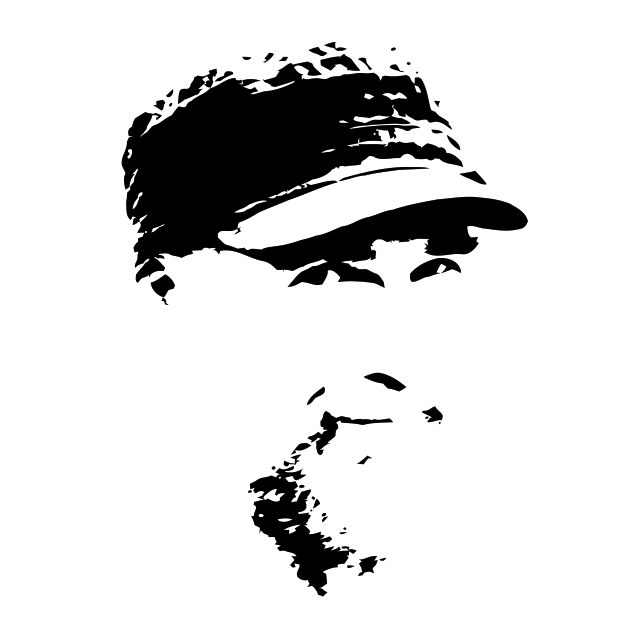 Crafting

Public Perception
Studio.Raydianze.com




















My name is "René Ertzinger", residing in Vancouver, Canadian born of Swiss-German descent, married and father of four sons.
Since 2011 I solely live and breath WordPress web-development with an extensive 35+ year background in hardware, software programming, and having grown in experience throughout the entire evolution of the Internet. Before the public internet even existing, I gained experience running multi-line BBS communities as the FidoNet District 30 Coordinator during 1987-90.
Ever since the Internet was publicly made available, I jumped on the HTML and Netscape bandwagon and have since gained considerable expertise throughout the entire Net development era.
My general focus these past years is to stay focused on WordPress web-development which is the most successful CMS platform that accounts for 50%+ of all new websites coming online. My strength is the polished front-end "Branding / Look & Feel", whereby my WordPress Portfolio demonstrates my abilities with a wide diversity of client projects.
Creative Skillset & Tools . . .
Excellent communications, organizational, team-play and leadership skills.
Strong Digital Artistry & Graphic Design skills.
HTML5, CSS3, jQuery/Javascipt, PHP, MySQL ~ back-end programming.
LAMP/WAMP Server Stacks (Linux/Windows Apache/mySQL/PHP).
Ramnode.com VPS (Using Linux CentOS, cPanel & WHM, High-Performance LiteSpeed web-server).
A very good understanding of general internet infrastructure, web-servers, hosting, cloud, and security.
eCommerce, B2B, Search engines (SEO ~ Google, Bing) and general social integration and promotions.
Design testing with PC Windows 8 & 10, MacBook Air, iPad Mini, iPhone6, Samsung Galaxy S7.
ASUS PA248Q ProART Color Calibrated IPS Graphics Monitor (for design color accuracy).
PC hardware geek – I've always built all of my own performance PC platforms with best components.
Past Programming languages have been Basic, Turbo Pascal, Delphi, Assembler, C++.
The Client Projects Portfolio contains a majority of the WordPress projects I have developed since 2011 for both large and small corporate clients. The portfolio also contains several notable Hollywood giants, such as "Occidental Entertainment Group Holdings" (Hollywood's largest independently owned Studios), "Craig Darian" (CEO of Occidental Entertainment) and Hollywood's real estate mogul "Albert Sweet".
The portfolio also includes websites I have developed for "Creative Agencies" and several websites they have contracted out to me to develop for their clientele.
The portfolio in sum total, should well demonstrate my overall design skills and attention to the finer details of "look & feel professionalism" and the type of clientele I aim to please as a WordPress developer.
Modern, clean design that is appropriate and accomplishes well defined goals.
Smart Design · Attention to layout, "look & feel", UI/UX, language & typography.
Responsive design for small to ultra-wide screen displays, tablets & mobile devices.
To use only the very best commercial WordPress Themes with a proven track-record.
Comprehensive testing across all web-browsers, operating systems and display devices.
Website / Page-speed performance that is verified with GTMetrix.com and Pingdom.
Adapting to rapidly changing internet trends and technologies.
Continuous learning about "modern web-design trends".
Documented and clean coding practices.








I have an enthusiastic passion for exploring and developing digital artistry skills ever since the early 90's. During the 90's my artistry was formerly published as "ArtByMath" on the Internet. In more recent years I have rebranded and published my artistry under the new name of "Raydianze.art". Several of my designs have been Poster-published by Western Graphics Corp. and syndicated throughout the USA aside from being featured hither and yon across the Internet.
These award winning digital artistry skills come into play when designing websites that excel in overall pixel-perfect "Look & Feel" and presentation quality.
It's almost appropriate for me to say that every website I design becomes one of my artistic children that I aim to be proud of.
During 1999 and 2000, I received more than 100 awards for the old ArtByMath website and the digital artistry presentation.
More important to me than merely the recognition received with those awards, is what I learned from the jurying process of what constitutes "good" vs "bad" design and the many recommendations and feedback on "how to improve and make things even better"… It's the learning process that I enjoy… I thrive on constructive criticisms that teach me new skills and improve my work and also the work I do for my clients.